OCTOBER TO NOW.
OCTOBER TO NOW.
OCTOBER TO NOW. by KING KoLEtis™
I don't whether the new KING KoLEtis™ release OCTOBER TO NOW. is a retrospective or a compilation - ultimately it doesn't matter. OCTOBER TO NOW. is another complete and near-perfect "album" by the Richmond Va artist.
Is it better than CLOZAPINE, its stunning predecessor? That's a question that shouldn't be asked; i refuse to say that anything is better than CLOZAPINE.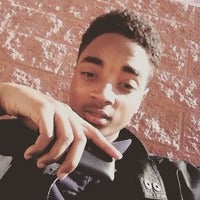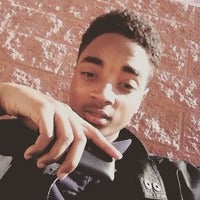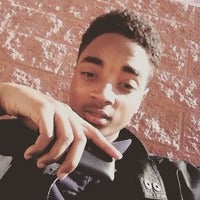 The real issue is that KING KoLEtis™ is so damned consistent at creating art that looks and feels so authentic, so rooted in the real heart of hip hop culture and rap music: that is, its oft-overlooked humanity, the real and vivid way hip hop more than any other current form, describes/documents the hard-fought struggle to not respond to cruelty with even more cruelty.
OCTOBER TO NOW. is as the punctuated title suggests aiming for the higher level, i.e., "art." I would not disrespect The KING by writing about it if i didn't believe that he's succeeded, and then some. "Some To Prove" might at first glance be the star of the show. The aggressive sexuality of 'Some To Prove" might be the flipside of The KING's classic study in raw eating ("Anti Social"). It is clearly a favorite among the female fans of The KING.
'Fire In My Heart' is like an updated 'Wild N**z', punchy and raw. 'P.L.L.D' is almost a mix of 'Big Dreams' with 'Good Enough'. KING KoLEtis™ is spitting above and beyond everybody else, turning 'P.L.L.D' into candid poetry.
'P.L.L.D' is, if i had to choose, quite possibly THE KING's best, most eloquent piece of writing. 'Good Enough' is still top-shelf, it will always be a major part of my soundtrack of 2015.
The two songs have similarities but 'P.L.L.D' feels more urgent. In both songs, the narrative allows KING KoLEtis™ the resolve to call on his inner strength - as in 'Good Enough': "fuck opinions, I'm The King".
In 'P.L.L.D' the defiance is bigger though, as he wants to live "cuz we never lived before." KING KoLEtis™ isn't forced to do anything in 'Good Enough'; he concludes that he is a King, but his royal nature was true with or without his acknowledgement. Willing oneself to live requires you to willingly suffer (probably), and face new fears head-on.
During a recent polling of fans the KING asked us to name our favorite KING KoLEtis™ song. Sheepishly i admitted that i cannot choose the "best" of the KING's work, it's a useless exercise. There are just as many reasons to listen to an endless loop of say, 'Fire in my Heart'' or 'Wild N**z' as there are to put 'Anti Social' or 'Big Dreams on repeat.
Choosing between CLOZAPINE and OCTOBER TO NOW. doesn't even make sense to me. OCTOBER TO NOW. is textured, thick in sound and the meaning derived.
CLOZAPINE has looser arrangements and more traditional song structures. Both are amazing works of art.
(TBC…) by MEEZY_SB_ on #SoundCloud? #np https://soundcloud.com/meezy_sb/king-koletis-plld?utm_source=soundcloud&utm_campaign=share&utm_medium=twitter #RARE INTERVIEW w/ KING KoLEtis
Shoutbox
shout shout shout let it all surface
Admin
:
HAPPY SUNDAY, whats left of it, and Please hold your head high -- as Sunday bleeds on, spills into another Monday Mourning.
Feb 21, 2016 18:36:27 GMT